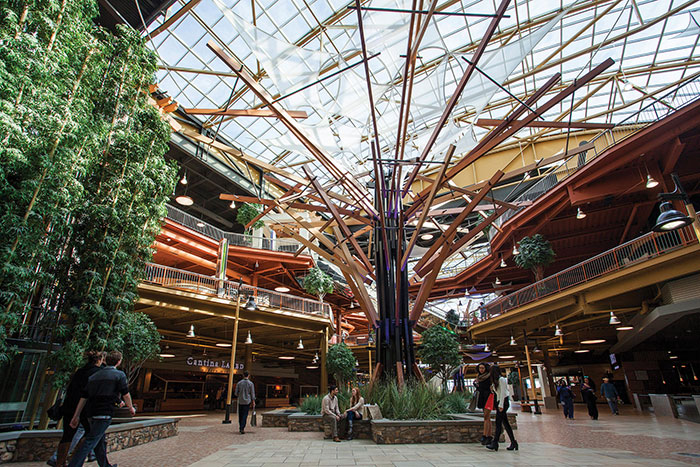 — The 5-year extension of Destiny USA's loans allows Pyramid to reinvest in the regional travel destination, ensuring its health, vibrancy and dominant positioning in Central New York —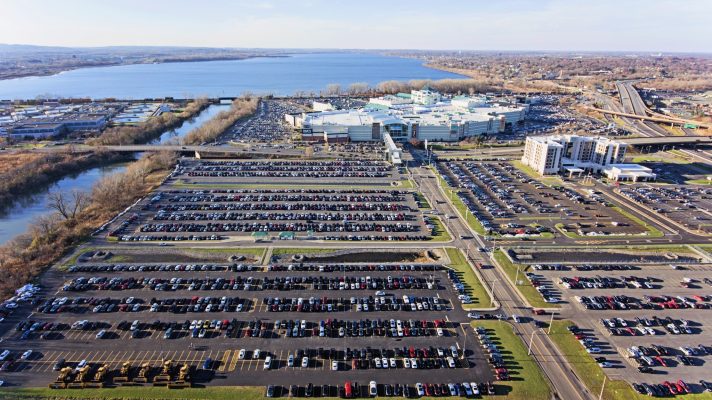 SYRACUSE, NY — Pyramid Management Group, one of the largest, most innovative, privately-held shopping center developers in North America, has successfully worked with its lender to extend the loans on Destiny USA, New York State's largest retail center and the premier dining and entertainment destination for Syracuse and Central New York. The five-year extension of Destiny USA's loans allows Pyramid to continue to reinvest in the shopping center, ensuring its health, vibrancy and dominant positioning in Central New York.
"Destiny USA emerged from the pandemic maintaining its position as the dominant retail and entertainment destination in the region," said Stephen J. Congel, Chief Executive Officer, Pyramid Management Group. "The resilience and strength of the shopping center, along with Pyramid's continued efforts to reimagine, redefine and enhance the guest experience, enabled us to successfully extend the loan. We look forward to continuing that success over the coming years and remain committed to ensuring the health, vibrancy and longevity of the center for decades to come."
"Now more than ever, lenders and municipalities are realizing the importance of the operator behind these properties," added Congel. "That's precisely why the lenders are so willing to work with Pyramid and why we continue to be successful in these collaborative efforts."
Destiny USA has recently welcomed several new and dynamic brands, including Bullfinch Brewpub, Hobby Lobby, Hugo Boss, Offline by Aerie, Lovesac, Ardene, Anthropologie, Supreme Jewelers, Express Jewelers, Sip Sip Hooray, Earthbound Trading Company, Aloha Crab, Rachels Mediterranean Grill, and Sake Japan. The center will soon be opening a host of new tenants, including Rue 21, Get Air Trampoline Park, Lovisa, and more.
Destiny USA is a major employment driver in the area and an economic catalyst for the region. The property totals 2.4 million square feet, with more than 5,000 people employed by Pyramid Management and its tenants. In 2017, Pyramid constructed a 209-room Embassy Suites hotel at Destiny USA to further attract out of town visitors.
The Destiny USA loan extension continues the positive momentum and trajectory for Pyramid, which also recently secured a loan extension on its Walden Galleria property in Buffalo, New York, and a refinance of its Crossgates Commons complex in Albany, New York.
About Destiny USA
Destiny USA is New York's largest shopping, dining, outlet and entertainment destination and the sixth largest shopping center in the U.S. centrally located in Syracuse, Destiny USA is visited by 26 million guests annually and consistently draws from a 4-hour drive and attracts tourists from all 50 states, Canada and worldwide. An unparalleled mix of shopping, dining, outlet and entertainment—all under one roof—combined with its new, onsite Embassy Suites by Hilton hotel cement Destiny USA's reputation as a premier tourist destination. Plan your next visit to Destiny USA, Trip Advisor's #1 travel destination in Central New York, today at www.destinyusa.com. 
About Pyramid Management Group, LLC
Pyramid Management Group, owner of Destiny USA, is one of the largest, most innovative, privately-held real estate developers in the northeast. Headquartered in Syracuse, New York, Pyramid's portfolio of dynamic shopping, dining and entertainment destinations and expanding hospitality presence dominate the northeast with 14 properties located throughout New York and Massachusetts. For over 50 years, Pyramid has build its reputation on being first, fast, ahead of the curve and always what's next, leading the industry in combining the best elements of traditional retail with world-class dining and entertainment, all under one roof. For more information, visit www.pyramidmg.com.