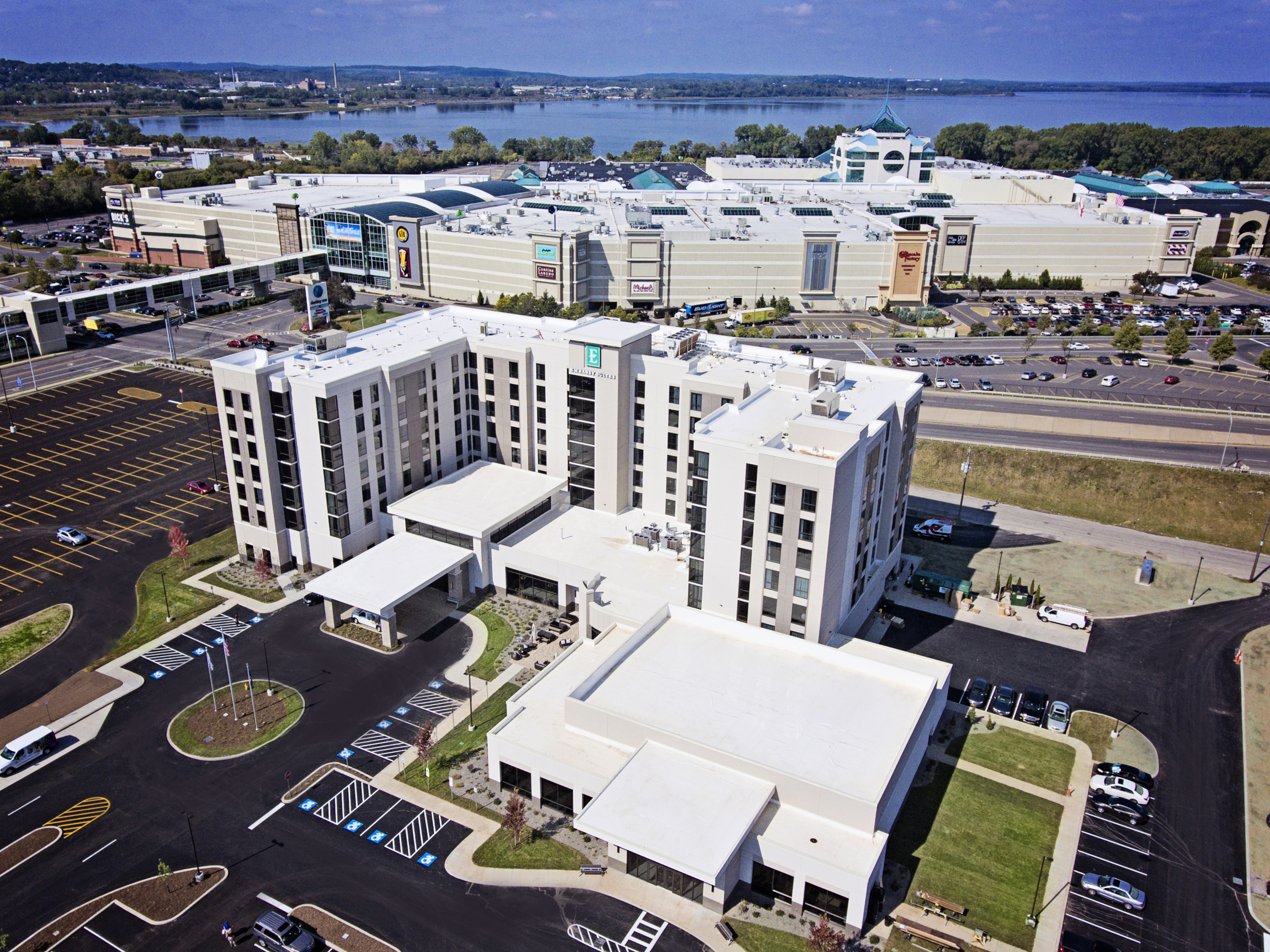 — The prestigious award recognizes Pyramid for exemplifying the passion, creativity and innovative spirit of Hilton developers —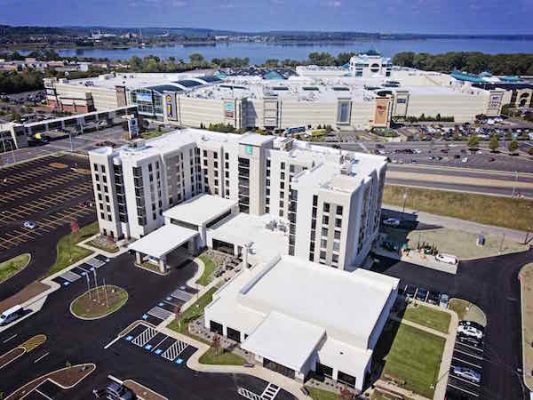 Syracuse, NY – Pyramid Management Group, one of the largest, most innovative, privately-held shopping center developers in North America, today announced it has been recognized as the 2017 "New Developer of the Year" by Hilton. The special award was announced at the New York University hotel conference and celebrates Hilton owners achieving excellence in guest experience and business performance.
"We are incredibly honored to be recognized by the Hilton brand for continuing to diversify our portfolio with hospitality to enhance the guest experience," said Stephen Congel, chief executive officer, Pyramid Management Group. "Our centers are tourism destinations and hospitality is a natural progression of our diversification into non-traditional. We're excited to continue building hotels across our portfolio and integrating them with our shopping centers to meet the needs of today's travelers, tourists and trends."

The Development Awards recognize the passion, creativity and innovative spirit of Hilton developers that are committed to quality projects, meet or exceed brand standards and have an impact on the local community. Winners are selected by the Hilton Development team based on distinct criteria such as, total number or quality of hotels developed and in operation, commitment to quality of projects, impact on local community and early adoption of newer brands.
Pyramid is set to open its second hotel in the course of just over a year. Pyramid's first hotel, a 209-room Embassy Suites by Hilton located onsite at its flagship Destiny USA property in Syracuse, NY, opened in September of 2017. Pyramid's second hotel and first dual-branded Homewood Suites and Tru hotel is scheduled to open later this year onsite at its Crossgates Mall in Albany, NY.
About Pyramid Management Group, LLC
Pyramid Management Group, owner of Destiny USA, is one of the largest, most innovative, privately-held shopping center developers in North America. Headquartered in Syracuse, New York, Pyramid's portfolio of retail-based, tourist, and entertainment destinations dominate the northeast, with 18 properties located throughout New York, Massachusetts and Virginia. For over 40 years, Pyramid has lead the industry by combining the best elements of traditional retail with world-class dining, entertainment and hospitality, all under one roof. For more information, visit www.pyramidmg.com.
About Hilton
Hilton (NYSE: HLT) is a leading global hospitality company, with a portfolio of 14 world-class brands comprising more than 5,300 properties with more than 863,000 rooms, in 106 countries and territories. Hilton is dedicated to fulfilling its mission to be the world's most hospitable company by delivering exceptional experiences – every hotel, every guest, every time. The company's portfolio includes Hilton Hotels & Resorts, Waldorf Astoria Hotels & Resorts, Conrad Hotels & Resorts, Canopy by Hilton, Curio Collection by Hilton, DoubleTree by Hilton, Tapestry Collection by Hilton, Embassy Suites by Hilton, Hilton Garden Inn, Hampton by Hilton, Tru by Hilton, Homewood Suites by Hilton, Home2 Suites by Hilton and Hilton Grand Vacations. The company also manages an award-winning customer loyalty program, Hilton Honors. Hilton Honors members who book directly through preferred Hilton channels have access to instant benefits, including a flexible payment slider that allows members to choose exactly how many Points to combine with money, an exclusive member discount that can't be found anywhere else, and free standard Wi-Fi. Visit newsroom.hilton.com for more information, and connect with Hilton on Facebook, Twitter, LinkedIn, Instagram and YouTube.