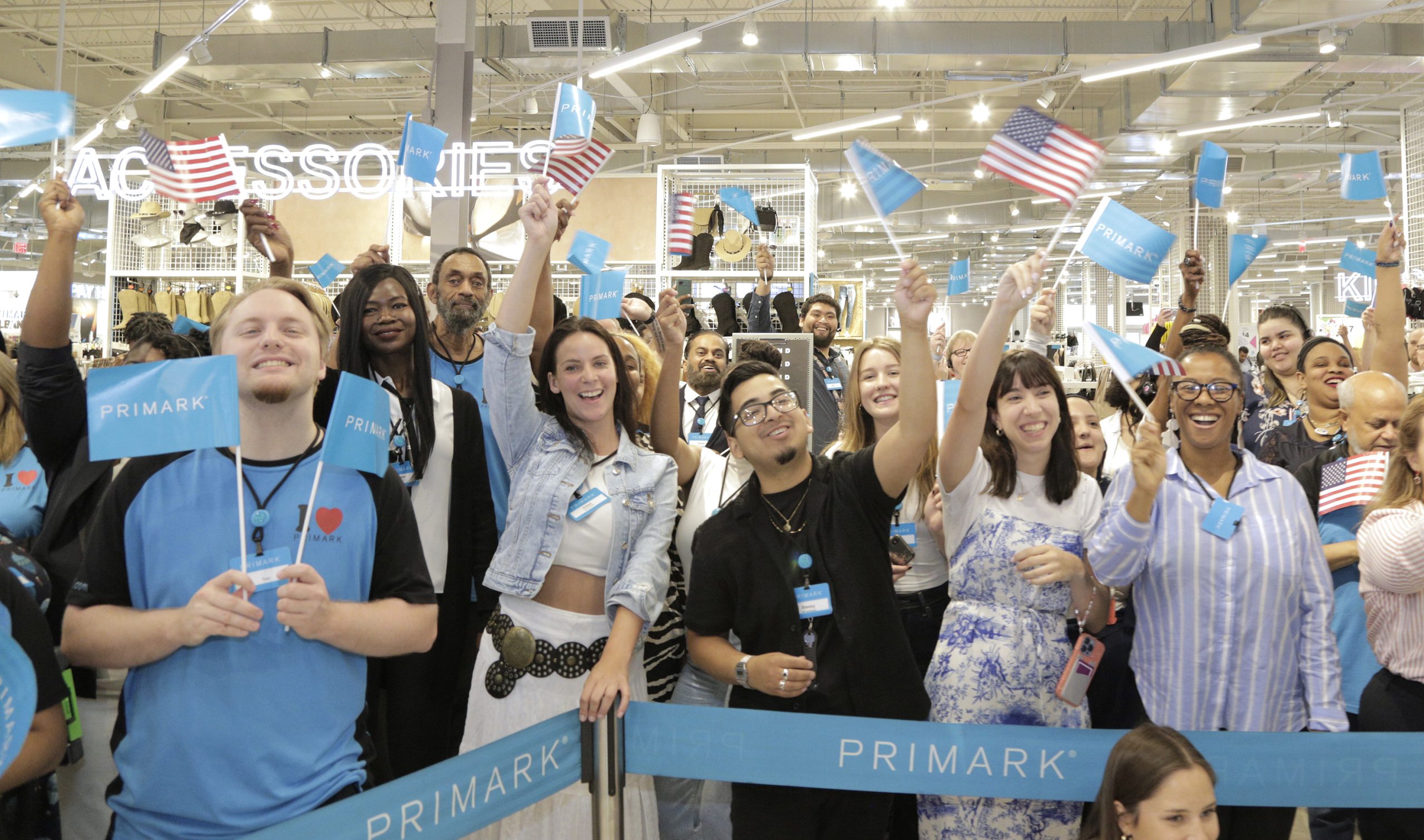 — Crossgates Marks Primark's First Store in the Capital Region and the Second Primark Location Across the Pyramid Portfolio —  
Albany, NY – Pyramid Management Group, the largest privately-held shopping center developer in the northeast, is excited to announce the opening of the first Primark store in the Capital Region at Crossgates in Albany, New York. This marks the continuation of an exciting partnership with Primark, which began in June with the opening of Primark's first Pyramid location at Walden Galleria in Buffalo, New York.
With over 35,000 sq. ft. of retail selling space, the new Primark store at Crossgates offers shoppers quality fashion essentials for the whole family, including on-trend fashion, beauty, and homewares at affordable prices. The international clothing retailer has quickly gained popularity across the U.S. and globally for its unbeatable combination of value, quality, and style.
"I am so proud and excited that Primark has once again chosen Pyramid and Crossgates for its continued expansion in the United States," said Stephen J. Congel, CEO, Pyramid Management Group. "It's a true testament to who Pyramid is as a developer — our creativity, our willingness to reinvest and reinvent our properties, and most importantly, our exceptional team who make all the difference in making store openings like this possible."
"'Primania' is spreading across the U.S., as shoppers discover our unbeatable combination of value, quality, and style," said Kevin Tulip, President, Primark US. "The reception that we received from people in Buffalo and now in Albany is something we will remember at Primark for years to come. We are thrilled to continue our expansion in New York with Pyramid and introduce Albany to Primark's unique, value-driven offering of fashion and essentials for the whole family."
"Our success as a developer is driven by our ability to quickly adapt to changing consumer preferences," Congel noted. "We are constantly staying ahead of the curve by adding new and exciting retailers like Primark, incorporating innovative amenities, and offering mixed-uses that provide unique experiences for our guests that go well beyond the traditional shopping experience."
To learn more about Primark and the products they offer, please visit https://www.primark.com/en-us.
Pyramid Management Group is one of the largest, most innovative, privately-held real estate developers in the northeast. Headquartered in Syracuse, New York, Pyramid's portfolio of dynamic shopping, dining and entertainment destinations and expanding hospitality and residential presence dominate the northeast with 14 properties located throughout New York and Massachusetts. For over 50 years, Pyramid has built its reputation on being first, fast, ahead of the curve and always what's next, leading the industry in combining the best elements of traditional retail with world-class dining and entertainment, all under one roof.  For more information, visit www.pyramidmg.com.
Primark is an international fashion retailer employing more than 70,000 colleagues across 16 countries in Europe and the US. Founded in Ireland in 1969 under the Penneys brand, Primark aims to provide affordable choices for everyone, from great quality everyday essentials to stand-out style across women's, men's and kids, as well as beauty, homeware and accessories. With a focus on creating great retail experiences, Primark has over 400 stores globally and continues to expand across new and existing markets with the aim of reaching 530 stores by the end of 2026, including the upcoming new market of Hungary. Primark is working to make more sustainable fashion affordable for everyone. Primark's ambition is to give clothing a longer life, protect life on the planet and support the livelihoods of people who make Primark products. As part of this, it has unveiled a series of commitments it is working to achieve by 2030. These include making all its clothes from recycled or more sustainably sourced materials, ensuring clothing is recyclable by design and halving carbon emissions across its value chain.