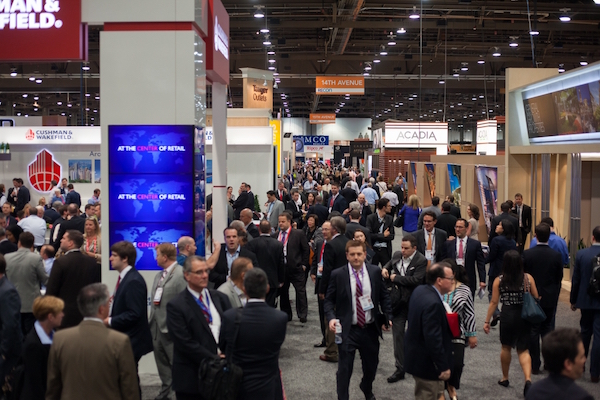 Las Vegas, NV – Pyramid Management Group, one of the largest, most innovative, privately-held shopping center developers in North America, will be sharing insights and expertise during a panel discussion titled "Alternative Use – Hotels" at RECon 2018, the Global Retail Real Estate Convention—the world's largest retail real estate exhibition and convention with over 37,000 shopping center industry professionals in attendance.
The panel discussion will feature insights from James L. Soos, director of development for Pyramid Management Group and other retail developers, hotel operators and real estate planners. The panelists will discuss how they weigh the pros and cons of combining a hotel with a retail development. Attendees will learn about success from panelists and pitfalls to avoid when planning your projects.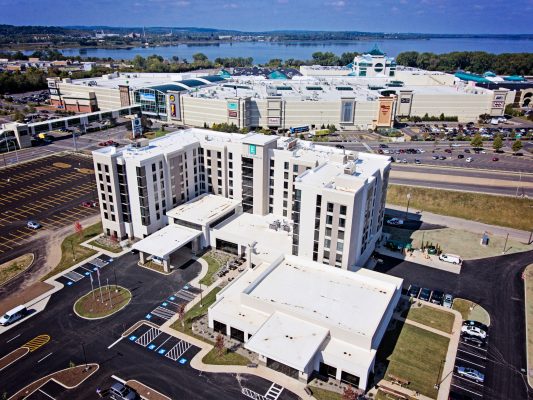 Name of Session: Alternative Use – Hotels
Date & Time: Tuesday, May 22; 4:00 PM–5:00 PM
Session Location: Westgate Hotel, Ballroom D-G
"Now is the time to reinvent our properties and define what's next for the industry," said Stephen Congel, chief executive officer, Pyramid Management Group. "Our centers are tourism destinations and hospitality is a natural progression of our diversification into non-traditional. We're excited to continue building hotels across our portfolio and integrating them with our shopping centers to enhance the guest experience and drive traffic and sales for our tenants."
Pyramid is set to open its second hotel in the past 12 months. It's first hotel, a 209-room Embassy Suites by Hilton located onsite at its flagship Destiny USA property in Syracuse, NY, opened in September of 2017. Pyramid's second hotel and first dual-branded Homewood Suites and Tru hotel is scheduled to open in September of 2018 onsite at its Crossgates Mall in Albany, NY.
###
About Pyramid Management Group, LLC
Pyramid Management Group, owner of Destiny USA, is one of the largest, most innovative, privately-held shopping center developers in North America. Headquartered in Syracuse, New York, Pyramid's portfolio of retail-based, tourist, and entertainment destinations dominate the northeast, with 21 properties located throughout New York, Massachusetts and Virginia. For over 40 years, Pyramid has lead the industry by combining the best elements of traditional retail with world-class dining, entertainment and hospitality, all under one roof. For more information, visit www.pyramidmg.com.