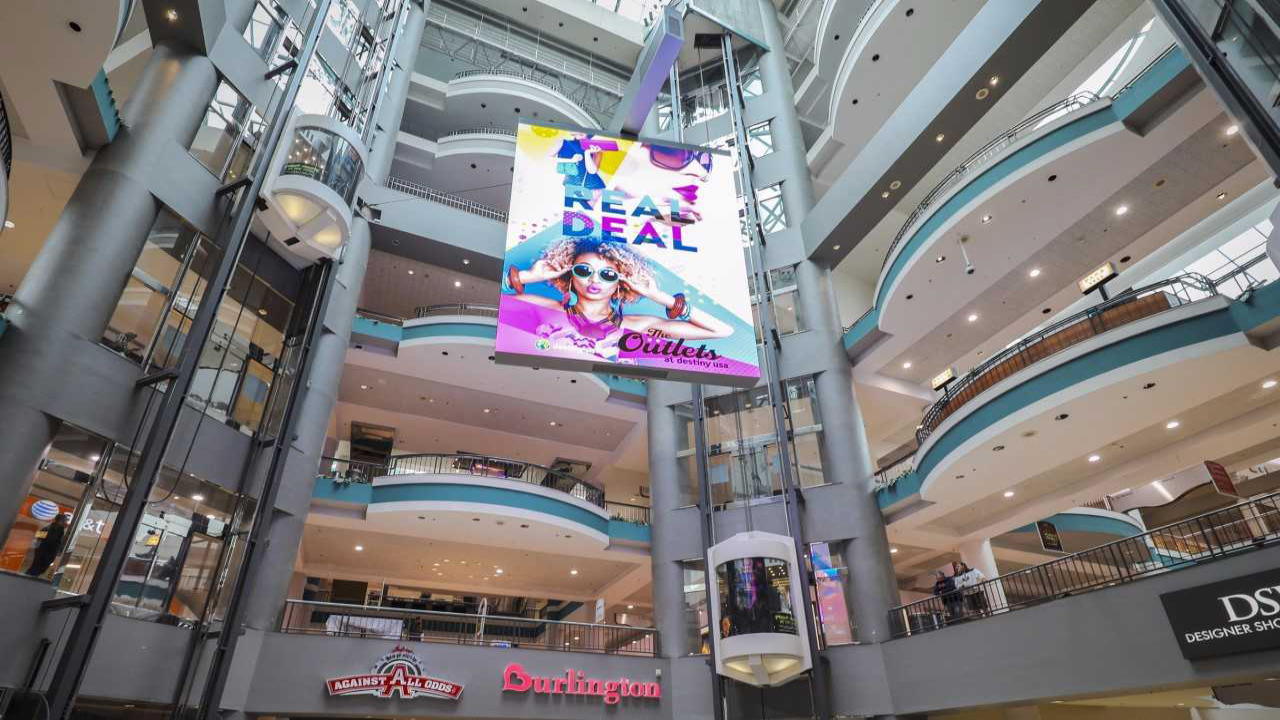 — This strategic partnership brings Pyramid's powerful lineup of shopping centers, including Palisades Center, Crossgates, Destiny USA and Walden Galleria to Adspace's nation-wide portfolio of digital in-mall displays — 
Syracuse, NY – Pyramid Management Group, one of the largest, most innovative, privately-held shopping center developers in North America, today announced it has partnered with Adspace Networks, the leading provider of digital video advertising in malls. Adspace will sell digital and interactive advertising across Pyramid's portfolio of dynamic shopping, dining and entertainment centers in New York State, Massachusetts and Virginia.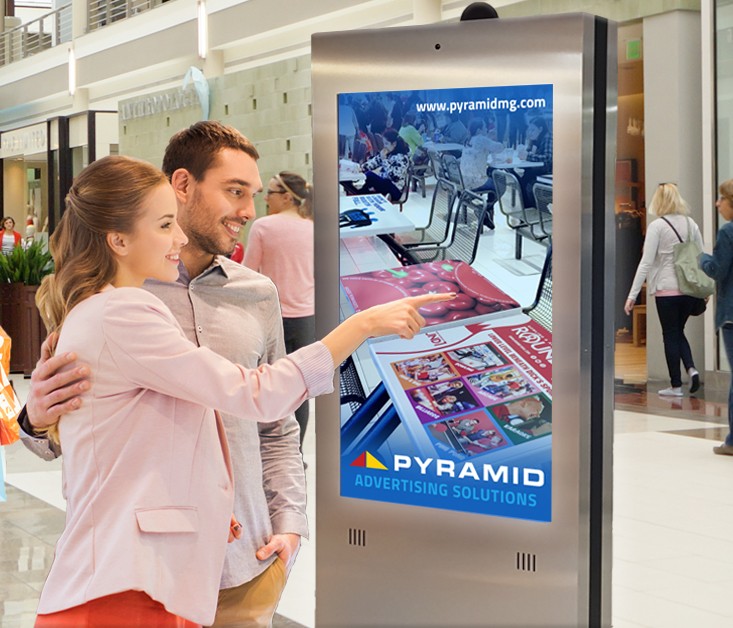 "The whole world has shifted to digital advertising," said Marc Strang, corporate marketing director, Pyramid. "Pyramid is creating dynamic, digital experiences for our guests by featuring timely, relevant content on 375 screens across our portfolio in valuable locations. We're also excited to leverage these new digital directories and partners like Adspace to drive new revenue opportunities."
Adspace's current digital mall network reaches 80 million individuals each month through digital video advertisements. With Pyramid, Adspace will be able to help its existing advertiser base achieve greater reach and even higher levels of engagement through the use of interactive technology.
"We are very excited to be partnering with Pyramid Management Group and their collection of upscale malls in the Northeast and Mid-Atlantic," said Peter Krieger, President and COO, Adspace. "Pyramid has made a sizeable investment in state-of-the-art digital interactive displays to both meet their shoppers' needs and maximize revenue opportunities. Their 14 malls, including Palisades Center and Destiny USA make a meaningful addition to our portfolio by providing cutting-edge and vibrant digital displays with useful and actionable content."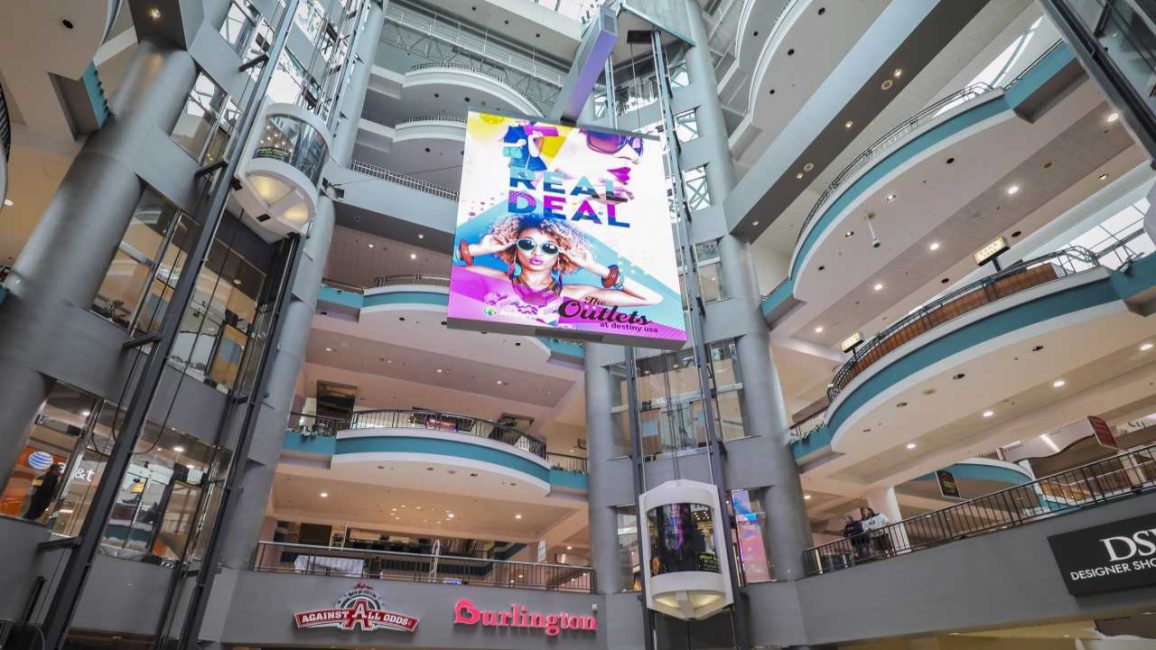 "The partnership of Adspace and Pyramid is truly a perfect match," said Jeremy Kolieb, principal, Consumer Experience Group, LLC, which consulted with Pyramid on the media partnership and roll out of the digital directories. "Adspace is the main media industry's leader in digital place-based advertising and Pyramid continues to lead the real estate sector in innovation and transformation of its portfolio to enhance the guest experience."
For advertising information visit www.pyramidmg.com.
###
About Pyramid Management Group, LLC
Pyramid Management Group, owner of Destiny USA, is one of the largest, most innovative, privately-held shopping center developers in North America. Headquartered in Syracuse, New York, Pyramid's portfolio of retail-based, tourist, and entertainment destinations dominate the northeast, with 19 properties located throughout New York, Massachusetts and Virginia. For over 40 years, Pyramid has lead the industry by combining the best elements of traditional retail with world-class dining, entertainment and hospitality, all under one roof. For more information, visit www.pyramidmg.com.
About Adspace
With over 4,500+ screens throughout 300+ locations, Adspace's premium video network reaches 80 million unique consumers every four weeks, offering 100% viewable, brand-safe and fraud-free impressions to in-market consumers steps from the point of sale and on the path to purchase. Adspace effectively engages today's connected consumers through hyper-targeted messaging, one-to-one mobile engagements and social integrations.
About Consumer Experience Group
Consumer Experience Group is focused on enhancing the consumer experience by providing clients with the know-how to determine how and what technology to integrate into their projects, including shopping centers, retailers, commercial properties, hotels, theme parks and much more. Consumer Experience Group strives to enhance the consumer's experience while helping property owners, developers and operators obtain an ROI. Consumer Experience Group works with clients on the types of technology and features that should be integrated into projects, and then brings in media and content partners as well as major hardware and software companies to integrate the technology. For more information, visit www.consumerexperiencegroup.com.