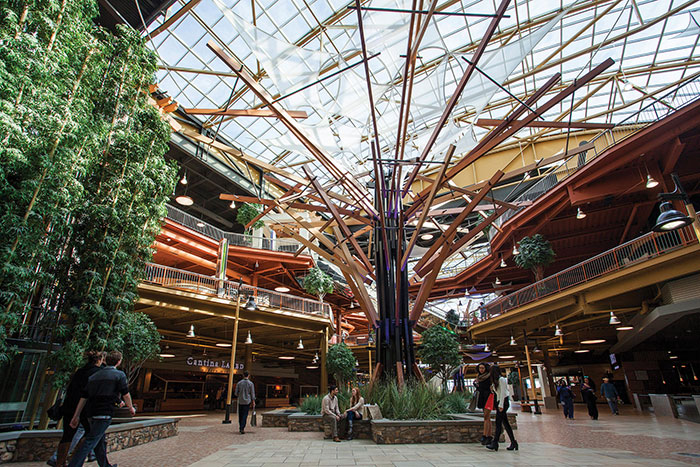 — Destiny USA honored for providing superior shopping, dining, viewing and congregating experiences for millions of guests every year —
Syracuse, NY – It's official. Destiny USA, the largest shopping, dining and entertainment destination in New York State, has been selected as one of the "Top 10 Retail Experiences of 2019" by publication Chain Store Age magazine. The prestigious awards recognize retail centers that are "defining a new era that employs placemaking, entertainment, dining, and expertly curated retail assortments to appeal to 21st Century consumers." Chain Store Age editors select the Top 10 from nominations submitted by readers of its magazine, website, and newsletters each year in its July-August issue.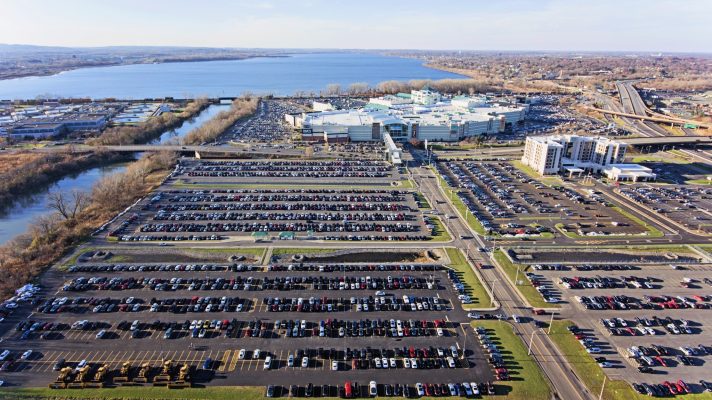 "Destiny USA achieves the seemingly impossible. It attracts more than 25 million visitors a year to often chilly Central New York with a combination of captivating entertainment, great restaurants, and a shopping experience that presents something for everyone," said Chain Store Age real estate editor Al Urbanski.
"We're incredibly excited to have Destiny USA named one of the top retail experiences of 2019 by Chain Store Age magazine," said Stephen Congel, chief executive officer, Pyramid. "Destiny USA continues to be the epicenter of what's next, drawing in millions of visitors from all over the globe annually while attracting the biggest brands and experiences that meet the demands of today's ever-changing consumer preferences. This distinction only further cements Destiny USA's reputation as a thriving international travel and tourism destination."
Pyramid is one of the largest, most innovative, privately-held shopping center developers in North America. Learn more at https://pyramidmg.com
###
About Pyramid Management Group, LLC
Pyramid Management Group, owner of Destiny USA, is one of the largest, most innovative, privately-held shopping center developers in North America. Headquartered in Syracuse, New York, Pyramid's portfolio of retail-based, tourist, and entertainment destinations dominate the northeast, with 19 properties located throughout New York, Massachusetts and Virginia. For over 40 years, Pyramid has lead the industry by combining the best elements of traditional retail with world-class dining, entertainment and hospitality, all under one roof. For more information, visit www.pyramidmg.com.