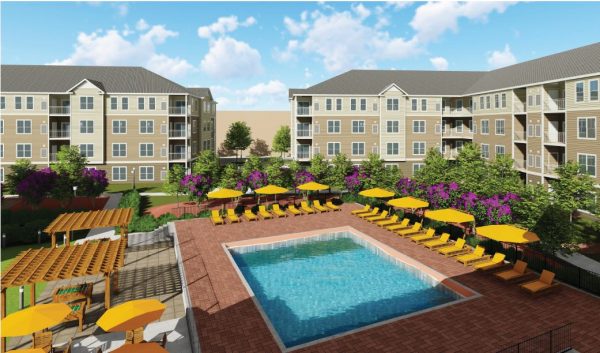 Pyramid Announces the First Residential Addition to its Portfolio at the Kingston Collection
— New Development to Bring 282 Apartments to Pyramid's Kingston Collection; Additional Projects in Development Across Portfolio   —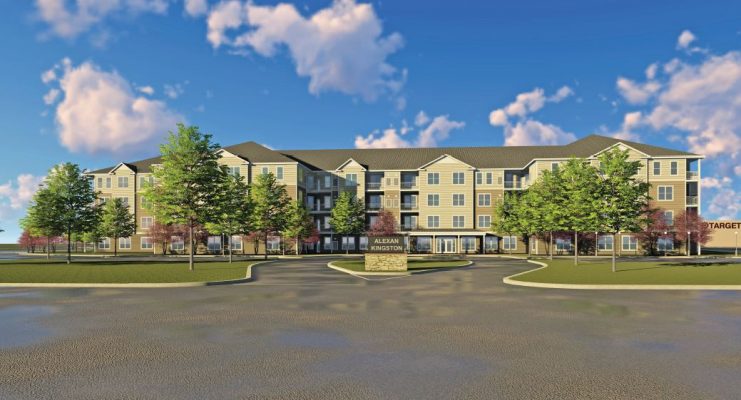 Syracuse, NY – Pyramid Management Group, one of the largest private real estate developers in the Northeast, has embarked on its long-term plan to bring innovative and diversified offerings such as residential housing within the orbit of the company's enclosed shopping centers.
Earlier this month, Trammell Crow Residential officially broke ground on its 282-unit residential development adjacent to the Kingston Collection mixed-use complex in Kingston, Massachusetts. When completed, the new residential complex will bring much needed market-rate rental housing units to the area. Construction will be completed in three phases over the next 18 to 22 months.
Pyramid, which owns and manages the Kingston Collection, now plans to replicate this formula throughout its portfolio as the popularity of 'live/work/play' destinations continues to increase among the U.S. population, and especially within the Millennial and Empty Nester demographics. It follows a similar diversification strategy successfully executed by Pyramid that also brought the addition of hospitality to its Destiny USA flagship property in Syracuse, New York, and Crossgates in Albany, New York.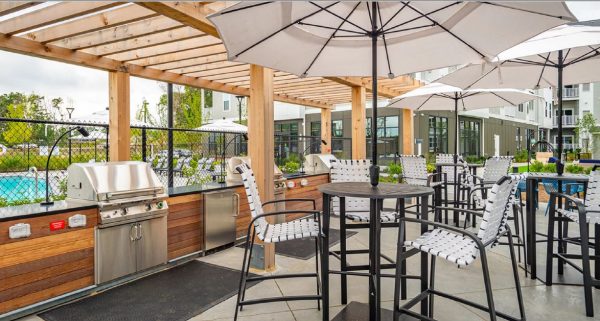 "The development of a residential complex at our Kingston Collection is really just the beginning of a much broader, portfolio-wide diversification strategy to bring popular, exciting new uses, such as residential, into the mix with our existing assets. We are pleased to be moving forward with other residential projects across our portfolio," said Stephen J. Congel, CEO of Pyramid Management Group. "Staying ahead of the curve is the key to our success and resilience as a company."
Data from the International Council of Shopping Centers (ICSC) confirms that retail destinations located near densely-populated residential buildings tend to benefit from higher levels of foot traffic and sales per square foot. Industry analysts also expect that the addition of new residential developments to existing retail destinations such as open-air, enclosed and strip malls will increase over the next few years.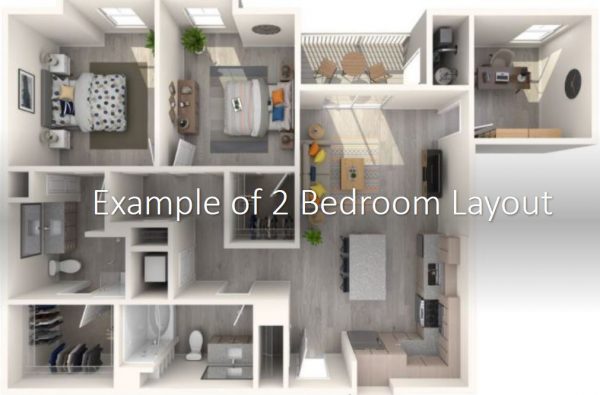 For more information about the Kingston Collection, click here.
### 
Pyramid Management Group, owner of the Kingston Collection, is one of the largest, most innovative, privately-held real estate developers in the northeast. Headquartered in Syracuse, New York, Pyramid's portfolio of dynamic shopping, dining and entertainment destinations and expanding hospitality presence dominate the northeast with 14 properties located throughout New York and Massachusetts. For nearly 50 years, Pyramid has built its reputation on being first, fast, ahead of the curve and always what's next, leading the industry in combining the best elements of traditional retail with world-class dining and entertainment, all under one roof. For more information, visit www.pyramidmg.com.
Kingston Collection, is now developing the premiere retail destination for the South Shore. The new experience will incorporate designer outlets, entertainment and dining alongside traditional retail experiences. New brands and experiences will continue to be announced this year while we develop this new, dynamic shopping and entertainment destination. Currently the site is home to an impressive selection of traditional retail and entertainment experiences including Macy's, Target, Pinz, Sky Zone, and Regal Cinemas and national brands within specialty boutiques including American Eagle, Newbury Comics and Yankee Candle Company.  Kingston Collection also offers a unique mix of dining options including Charley's Philly Steaks and more.  Kingston Collection is strategically located just off Route 3, on Exit 17 in Kingston MA.  Visit www.kingstoncollection.com and follow us on Twitter and Facebook for a complete directory of stores, ongoing specials, promotions and a calendar of events.  For more information on the development visit www.kingstoncollection.com